The original Spiral Island was the talk of the world: a man-made floating island constructed from 250,000 plastic bottles that could drift and relocate as needed until it was destroyed by disaster. Now the new Spiral Island is slated to open to the public within the next few months in Laguna Makax near Isla Mujeres. The new island has drawn in donations, volunteers and visitors from all parts of the world and walks of life – people inspired by what may be one of the most impressive do-it-yourself projects of modern times.
(Above: the old Spiral Island, Below: The new one under construction)
The infamous island has been at the center of controversies with each step forward as any endeavor this industrious and unusual is likely to be. Some claim it is a brilliant environmental design – using almost exclusively recycled materials in its construction. Others note that when the last island was destroyed it resulted in the littering of its materials and is in many ways the work of a single insane architectural genius. Still, were it not for that catastrophe those materials would still be providing a home for some and destination for others with a minimal use of non-recycled parts and clearly its creators never intended for it to be demolished in such a fashion.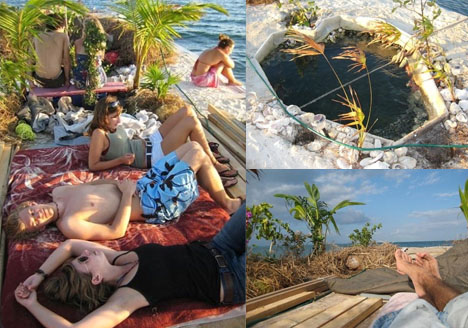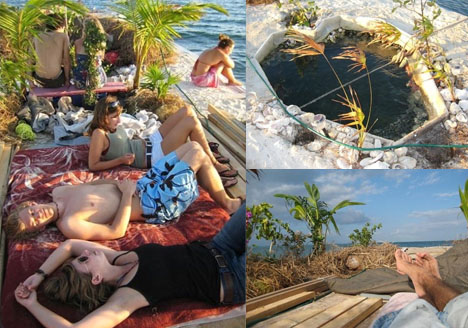 There is a variety of media available to people who want to learn more about spiral island. The Spiral Islanders site has forums, a blog, photo collections and videos related to the construction and history of the island as well as the stories and experiences of those who have worked on it and the areas in which they have done so. It is easy to see how, as people learn more and more about the project, they become increasingly intrigued and many ultimately end up visiting and helping with the island itself. The Ripley's Believe-It-Or-Not video below and photo collection are also a great place to get a feel for the island.

Find more photos like this on Richie Sowa's Spiral Island