What is FlatPak?
FlatPak homes combine the luxury of a custom designed house with the environmental benefits of a sustainable lifestyle to create unique and beautiful homes, hotels, and townhouses that are friendly to the planet. Each 8′ by 8′ component is custom built according to your specifications – choose glass types, windows, and a variety of eco-friendly finishes and accents to design your dream home.

Prefab homes minimize environmental hazards that typically accompany on-site construction. FlatPak designs begin with the foundation to prevent damage to the earth even further. Options are available to safely construct your FlatPak on the side of a mountain or by the rolling sea and the homes are suitable for any climate. This sustainability, coupled with the endless possibilities of combining components to create a home, make FlatPak an intriguing housing option to consider.
What Can You Create with FlatPak?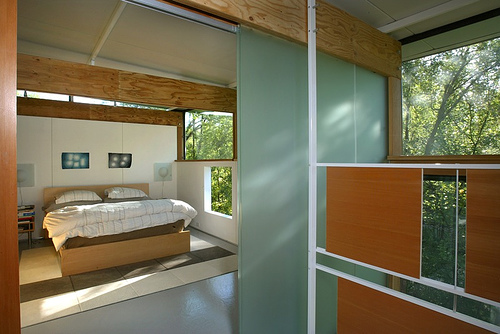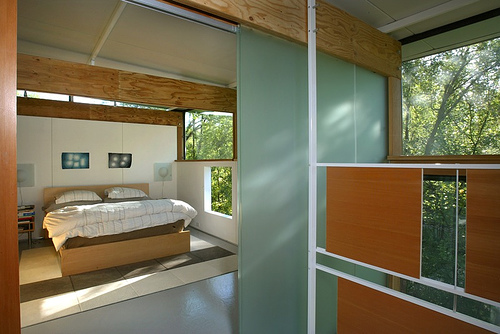 A cozy one bedroom cottage with a view, complete with a custom kitchen and just the right amount of storage, may be your idea of a sustainable home.
Looking for something with more space? Your FlatPak home can be as long and wide as you desire and can be up to 4 levels tall. Designate space for a playroom, a private office, or even a guest house – build the 5 bedroom, 6 bath home of your dreams – create a sustainable home for entertaining with multiple dining rooms and just the right amount of cabinet space.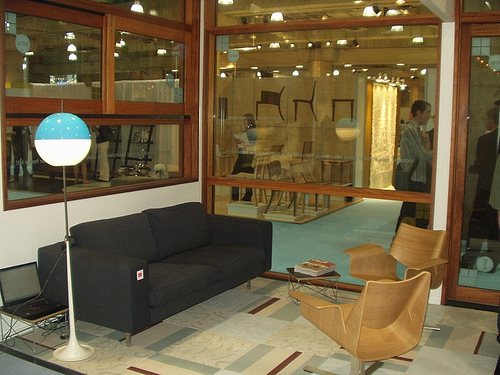 Sustainable office buildings are also a possibility with FlatPak. These include work space, client waiting areas, private offices, bathrooms, and employee lounges with large, open windows that decrease lighting costs.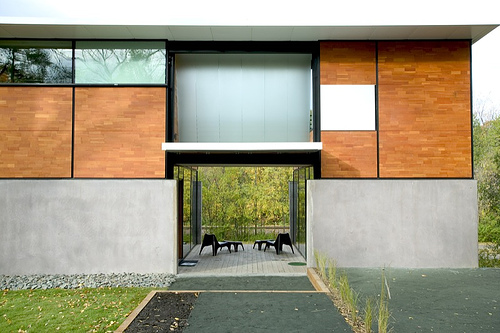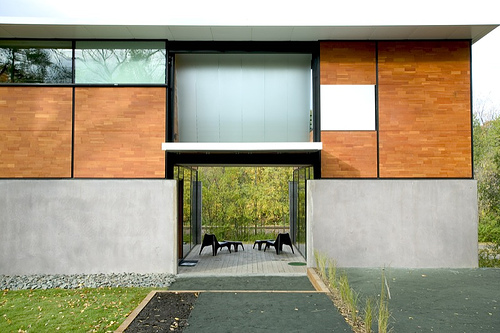 If a custom floor plan sounds like too much trouble, FlatPak has a selection of designs you can use to get started. Choose from a spacious 2600 square foot 3 bedroom plan with a garage and courtyard or keep it simple with a quaint 600 square foot studio apartment.
How to Get Your Own FlatPak Home
Since the first FlatPak construction in Minnesota by company owner and architect Charles Lazor, FlatPak homes have began to pop up across the nation and are now available in Canada as well. Like any custom built home, the price of a FlatPak house varies depending on a number of factors but are comparable to other custom homes – averaging between $200 to $300 per square foot.
Visit FlatPak for more information on these intriguing sustainable homes. Feel free to share your dream FlatPak ideas or thoughts on prefab homes in the comments!
(Photos courtesy of FlatPakHouse)