Who would have thought – death is the latest way to go green?!
For many eco-conscience individuals, it's just not enough to live a green lifestyle. Sustainable death, green burials, and the possibilities of renewable energy options via death are all emerging trends to take environmentalism to the grave.
Not Your Ordinary Graveyard
Green, or conservation burials are quite popular in Europe and are beginning to make their mark in the US as well. These grave sites are typically located in a protected natural area. Bodies are prepared without embalming fluid and are typically dressed in natural fiber clothing or shrouds. Biodegradable coffins made of willow or cardboard are usually required and graves are adorned with wildflowers and trees. Vaults are also a no-no in a natural burial.
In the Fire
Many choose to save space when they die, opting for cremation over burial. Closed incinerators have made the cremation process a bit cleaner and urns made of natural materials like willow, sustainable wood, and gourds add to the eco-friendliness of cremation.
Human Remains = Energy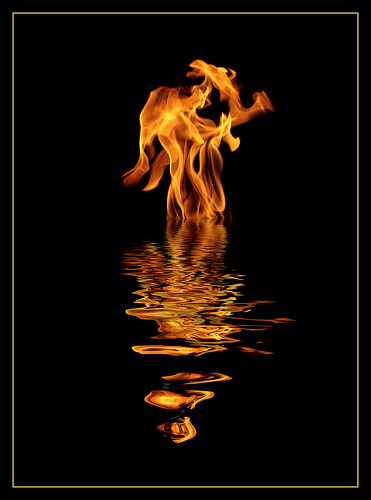 If cremation still seems a bit dirty for your sustainable death agenda, a Swedish crematorium in Halmstead has the answer. Soon, the waste heat generated within the facility will also provide the building's heating needs. Unless ethical concerns are brought up, the crematorium may heat the entire town in the not-so-distant future!
Rinsed Down the Drain
Resomation and alkaline hydrolysis are other controversial ideas to improve the planet and make death a bit greener. Rahter than polluting the air with cremation or taking up valuable land for burials, we simply dissolve the bodies in a pressurized vat of hot water and lye – then wash the left over goo right down the drain!
Is sustainable death part of your future or will you rest in peace within a traditional grave?