Robotics are quickly becoming a normal part of our everyday life. There are cleaning robots, military and space assistants, and medical robotics; some look like odd machines while others strangely resemble humans and animals. Whatever form they may take, robotics will play a big role in our future as well as sustainability. Take a look at these ecobots and the tasks they are designed to perform….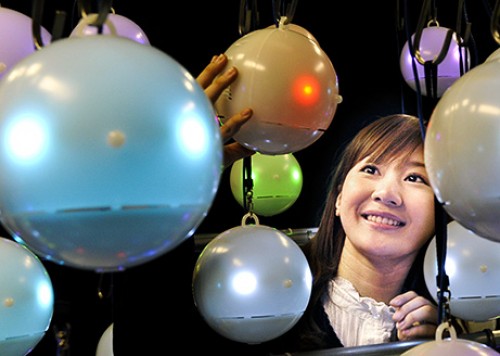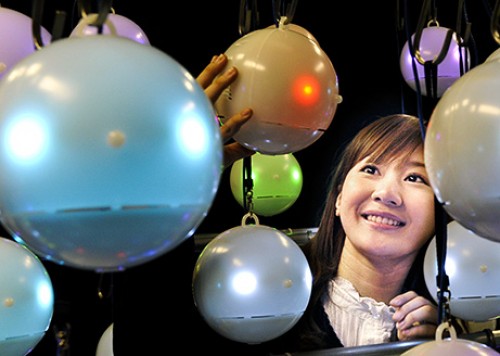 The Pollen-Robo is a pollution-monitoring robot designed by Weathernews, Inc.  The circular machines hang outside of homes and alert residents to high levels of pollen in the air. Depending on the amount of pollen, the robot's eye will glow one of 5 different colors.
This little guy is designed for underwater use and is called the RoboLobster. He can recognize and monitor changes in seawater, while locating and disabling underwater mines that exist as well. (Source)
[youtube width="500″ height="344″]http://www.youtube.com/watch?v=RS89d3FGAO0[/youtube]
Advancements in fuel cell technology are just as awesome as the recent progress in robotics. This dancing pair was on exhibit in Tokyo at the 2009 FC Expo and is completely hydrogen-powered. The first fuel cell robot, Speecys-FC,  emerged nearly 4 years ago with a price tag of $24,000.
Appropriately named EATR, this robot is currently under development by Robotics Technology. EATR is a plant-eating robot intended for tactical use. Rather than requiring refueling, EATR will search for nearby plants, eat them, and convert them into biomass for its operation.
Making robots has been a hobby of Wu Yulu's since 1986. This particular walking machine helps out on Yulu's farm and was created out of industrial scraps found nearby in rubbish piles. (Source)
Following in the path of his eco-martyr's namesake, Chico Mendes lives in the Amazon rainforest and spends his days monitoring the oxygen levels and Ph balance of the water. Five of these eco robots are currently roaming the rainforest, operating on primarily solar power.
This robotic suit actually integrates with the human body, providing assistance to damaged or prosthetic limbs and multiplying the wearer's personal strength by as much as 10 times! The exoskeleton was developed by Cyberdyne in Japan and can be rented (in Japan) for about $1300 a month. The outer wear is a bit heavy though – weighing a little over 50 pounds.