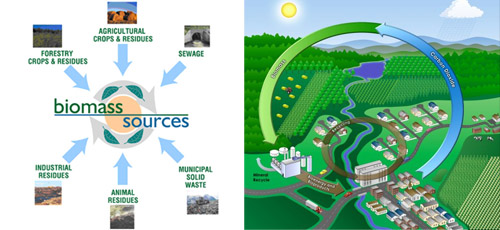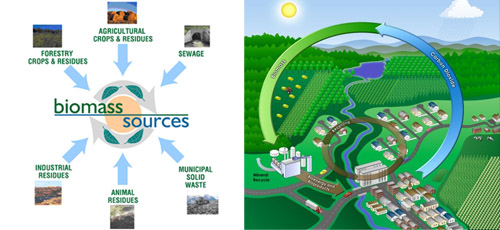 Biomass energy and biomass fuel are becoming more and more viable options for a sustainable future. But Biomass is a lot more fascinating than most people realize, with fuel sources ranging from chicken excrement to human fat and even stranger substances you might never have guessed. The many, many different possibilities for biomass materials makes it one of the most fascinating forms of alternative energy – especially when you consider these unusual methods of biomass production:

Chicken Poop
Chicken manure, like cow byproducts, emits methane and carbon dioxide into the atmosphere and is a growing environmental concern in the Netherlands. Instead of exporting the problem as they've done in the past, at least 440,000 tons of chicken poop will produce biomass energy in a new production plant.
Garbage
Scheduled to be in operation by the end of 2009, America's first garbage to ethanol plant will be located in Los Angeles County, California. These plants could offer a more sustainable option for alternative fuel while eliminating several tons of waste from landfills.
Human Fat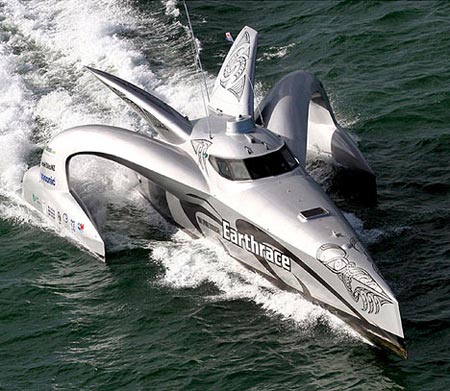 Earthrace is an eco-friendly boat operated on 100% biomass fuel and proves that it is possible to produce biofuel from human fat, obtained by liposuction. Read more on human fat and biomass energy.
Farm Waste
While wood and farm waste are not unusual materials for biomass fuel, Show Me Energy's biomass wood pellets and cooperative community energy projects are intriguing. Local farmers provide (and profit from) the biomass plant's materials and then use the pellets to heat their homes and barns. These locally produced biomass pellets are also being tested as a viable solution for generating clean energy.
Hazardous Materials
Otherwise difficult to dispose of hazardous waste, including medical, industrial, and chemical garbage, will become materials for a new energy plant planned in Indiana. A combination of gasification and waste-heat-to-energy processes is proposed to convert the hazardous materials into energy.
Algae
The potential of algae as an alternative fuel option has been experimented with throughout history but is now receiving more attention as oil prices continue to soar. Nearly half of an algae plant's total weight is oil, meaning an acre of this abundant pond scum could produce about 20,000 times the amount of oil for biofuel than a soybean crop produces!
Wheat Stubble
While some of the waste left behind after harvesting is important to maintain the soil, a large portion of it is simply wasted. This stubble has the potential to be a truly sustainable biomass option – it doesn't require the introduction of a new species, will not detract from the food supply, and doesn't create any disruptions in the current environment like most biomass crops.
Slaughterhouse Waste
While many people are reducing or eliminating their meat consumption, the human race still consumes a lot of meat.  Slaughterhouses and farms that prepare these foods have quite an impact on the environment.  The Cows to Kilowatts initiative in Nigeria plans to eliminate the pollution slaughterhouses create while producing a clean and affordable fuel option.
Human Waste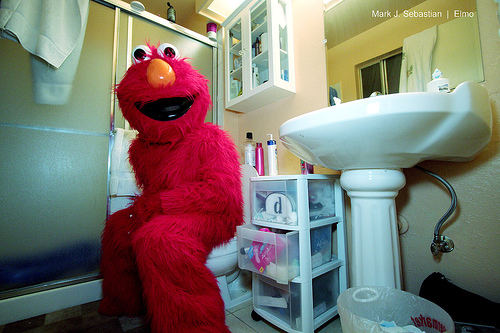 The methane gases emited by human waste will soon turn on the lights in San Antonio, TX.  Plans for the first commercial US processing plant of this type are already underway and should harvest methane from about 90% of the city's sewage.