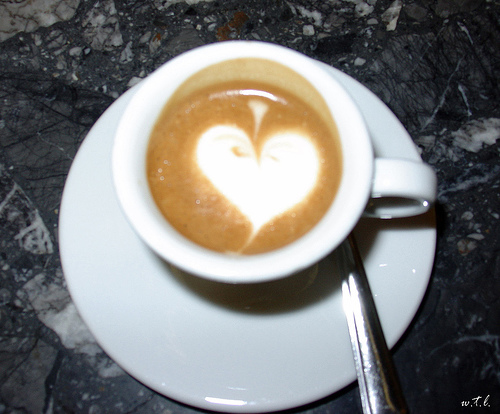 Are you looking for an eco-friendly way to say I love you this year?  Organic chocolates and sustainably-grown roses are great…but they're also boring!  Turn up the heat with these green ideas this Valentine's Day and you're sure to enjoy the results!
Wine 'n Dine
Wanna get things cooking this Valentine's Day?  Skip the crowded restaurants and share some quality time with your sweetheart – starting at your local farmer's market or whole foods store.  Toss a salad, boil some spaghetti – turn down the lights and turn up the music.  Serve up organic banana splits for dessert and skip the bowl!
Something More Comfortable
Lingerie is the perfect Valentine's gift – for the giver and the receiver!  Go green with soft organic cotton panties, bamboo cami tops, or a revealing handmade teddy – sustainable lingerie comes in an assortment of styles for every taste and promises to bring comfort and fun to you both!
Sensual Seduction in the Tub
Showers may be more eco-friendly than baths – but a tub for 2 uses half the water, right?  Light the soy candles, load up some romantic tunes on your iPod, and share sensuous massages beneath the bubbles – try lavender, vanilla, or rose scents to heighten the romance.
The Romance of Nature
Spend the afternoon at the park – or better yet, your favorite secluded spot in a nearby nature preserve.  Take a walk, kiss by the lake, play on the swings – and don't forget to pack a picnic for a romantic lunch.  Remember the blanket and  organic grapes to feed your sweetie!
All That Glitters
If your sweetheart loves jewels and gems but wants to protect the planet, there are plenty of gorgeous fair-trade options – not to mention the ever-growing selection of recycled jewelry.  If you're on a tight budget, try a handcrafted beaded necklace from a fair trade organization like Tara.  Your local organic market probably carries fair trade jewelry as well.  Bigger wallets should consider something luxurious and recycled from Mark Edge Jewelry.
Eco Romantic Getaway
From a quaint bed & breakfast in New England to a luxurious and exotic escape to Turtle Inn, eco-friendly accommodations are popping up around the world and are the perfect destination for a green valentine.  Many eco resorts offer green romance packages, complete with organic chocolate and champagne, while others include complimentary organic breakfasts and jacuzzi tubs.
A Greener Bedroom
If you're spending Valentine's Day at home with your sweetheart, spice up the bedroom and see how much fun loving the planet can be!  Slip in between eco-silk sheets and give her a massage with a cucumber or lavender scented organic massage oil.  Natural lubricants like Firefly and PVC-free sex toys ensure plenty of fun!
Share your plans for a greener Valentine's Day in the comments!