Solar ready homes are the latest thing in green building standards.  From prewiring to prefabs with solar-ready roofs, there are already plenty of options available.  New legislation, like the recently signed solar ready homes bill in Colorado, will ensure that even more homes can easily make use of solar power.   We've compiled a collection of the best solar ready housing options currently on the market…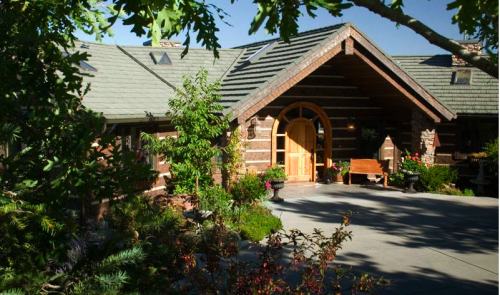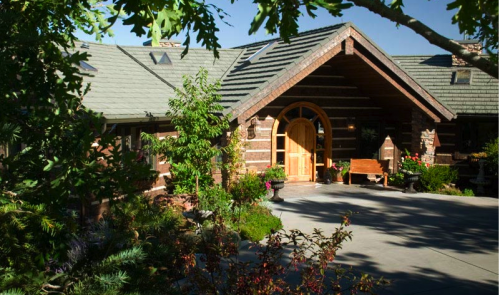 Sunlight Homes offers custom designed houses with passive solar features, including zero-energy, self sustaining living options.  A Sunlight Home package includes everything needed to build your new home – from SIPs to lumber and fasteners – with an assortment of available add-ons, like garages and hardwood doors.  Once you've designed your Sunlight Home, the components are manufactured off-site and delivered to your lot where a local builder will erect the structure.
The Cornell Solar Decathlon House for 2009 boasts an intriguing cylindrical design, featuring a living room, kitchen, bed & bath, and covered courtyard within 800 square-feet of living space.  The sun-powered home is complete with Energy-Star appliances, a fuel-free indoor/outdoor fireplace, and plenty of dual-purpose living options.  Offers are currently being accepted for the creative home with an asking price of $199,000.


We've mentioned the intriguing (and affordable) i-House in a previous post – with it's solar-ready roof and sustainable design, the i-House is a perfect addition to this list as well.  Created by mobile manufacturer Clayton Homes, the i-house is a customizable, solar-ready prefab that is loaded with eco friendly options – including Energy-Star design and appliances, bamboo flooring, and rainwater harvesting.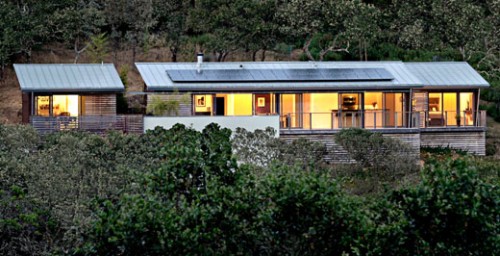 Michelle Kaufmann is one of our favorite green architects for obvious reasons.  All home designs are solar ready and built off-site with eco friendly materials for maximum sustainability.  The Glidehouse pictured above is available in 1 to 4 bedroom floorplans, complete with environmentally safe finishes and accessories.  Sunshades, FSC certified cabinetry, and water-efficient fixtures are integrated into the design as well.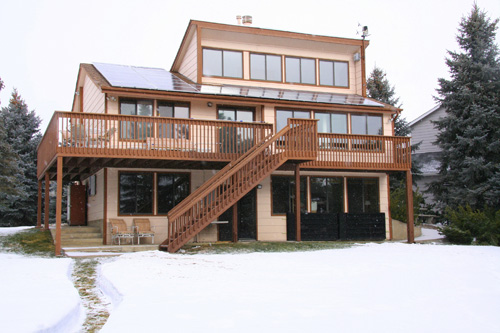 Possibly one of the first homes designed to be solar ready, John Avenson built this house in 1982 and has enjoyed living in it ever since.  E-star certification was received, with an applaudable rating of 26, in May of 2007 and is still much more advanced than many modern sustainable homes.  When the solar house was built 28 years ago, the southern-oriented roof was designed to accommodate solar panels without protrusions that could interfere with the panel layout.  The Avenson website contains a wealth of information about solar-powered housing.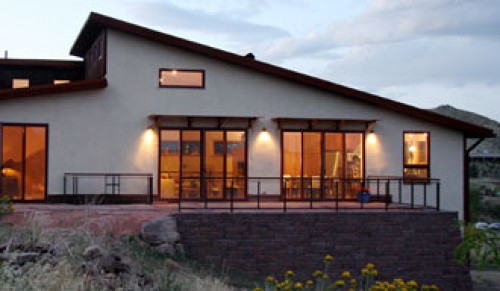 Solar Village Homes offers several options for solar ready living.  Custom solar home packages include everything from site planning to design to green consulting to ensure the best sustainable materials.  Five different turn-key options are available from Solar Village, ranging from 1 to 3 bedrooms and up to nearly 2,500 square-feet.  These homes, available in 34 states, can be ready for move in within 2 months and can completely eliminate utility bills.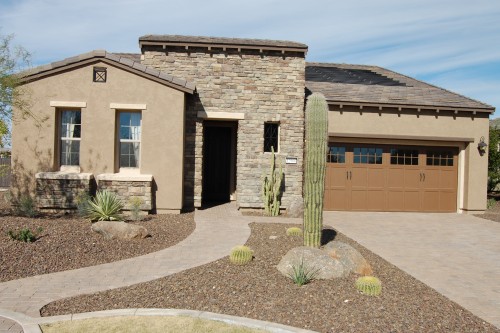 Shea Homes is the first builder to join Arizona Public Service Company's solar home building program.  Solar ready connections were already an option in Shea's Trilogy community in Arizona so this state incentive was a natural choice.  Shea Homes builds quality communities in California, North and South Carolina, Colorado, Florida, and Washington state as well and offer several eco-friendly options in their houses.
Serving the Colorado area, Prestige Home Builders designs custom homes with solar-ready tile roofs.  Each design is personally overseen by the company owner, meaning only a handful of Prestige homes are built each year.  Floor plans include 2-story models with more than 6,000 square feet of living space, as well as luxurious ranch style homes in various layouts.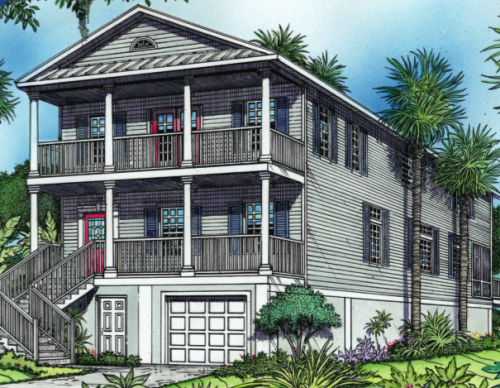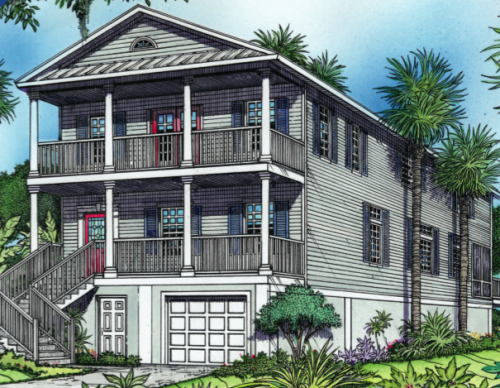 Road Home Builders is helping New Orleans rebuild green with their Sunconomy, high-efficiency homes.  Eighteen different floor plans are available, ranging from cozy 1-bedroom cottages to spacious models with 4 bedrooms and 3 baths.  Each home integrates a number of standard green features and are constructed of steel SIPs that can withstand 150 mph winds.  Solar hot water systems and photovoltaics are available as well.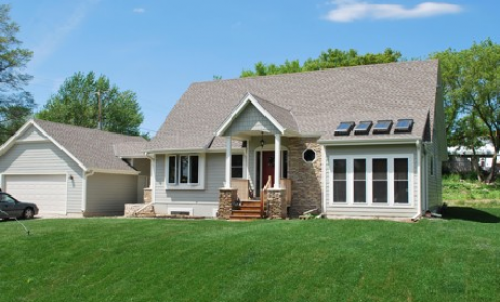 Wisconsin residents can seek the services of award-winning green builders, PEA Builders, for their solar-ready home.  PEA homes are Energy Star and Green Built certified, featuring SIP construction, bamboo flooring, and on-demand hot water systems.  Passive solar designs are available, along with solar panel and geothermal energy options.
Feel free to add your thoughts, comments, and resources for solar ready homes in the comments!