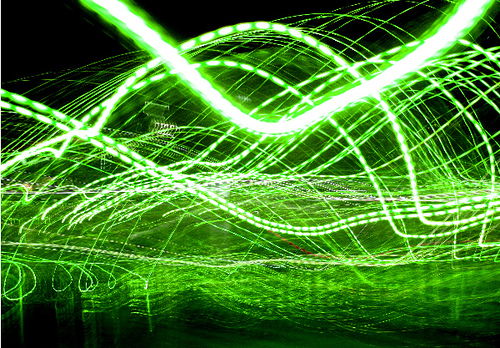 Image by Krassy Can Do It
New ways to integrate alternative energy sources into your home and everyday life are surfacing everyday.  We've featured creative off-the-grid gadgets, awesome uses for wind and solar power, and the available options for solar ready homes.  The power of humans is just as reliable – and typically more cost-effective – than other types of alternative energy.  Take a look at these innovative ways to use your own kinetic energy at home…
This concept phone by Kyocera gains a charge the more it's used.  The kinetic powered phone boasts a space-age design, folding into a convenient wallet size for portability and simple calls.  Space memory technology  allows the keyboard to pop up when in use and to blend flat with the phone when it's not needed.  Unfolded, the low-energy OLED screen widens making it an ideal phone for mobile media fans.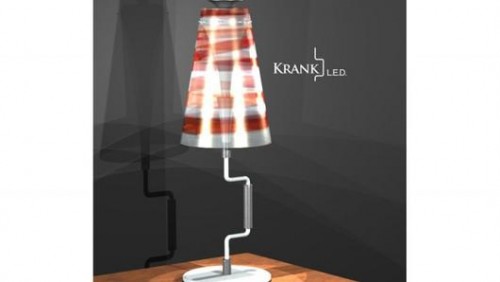 Designed by Efrain E. Velez for the 2008 Greener Gadgets Design Competition, this creative kinetic energy lamp is a suitable addition to any contemporary home.  Aptly named, the Krank Lamp is constructed of recyclable aluminum and uses eco-friendly LEDs.  About a minute of hand-powered cranking produces nearly an hour of light – the perfect reading lamp after dark!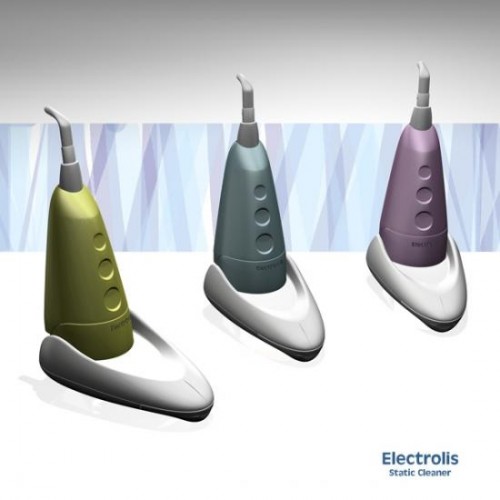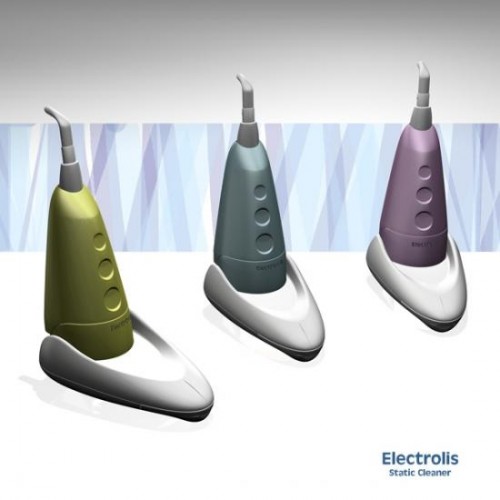 You may remember the old push-powered floor sweepers?  The Electrolis is a similar human-powered concept, submitted to the Australian Design Award by Ms Neo Amy.  We're not sure if this floor and carpet cleaner would perform much better than those from the past, but it definitely features a catchier design and is said to be much more comfortable to use, not to mention easier to empty.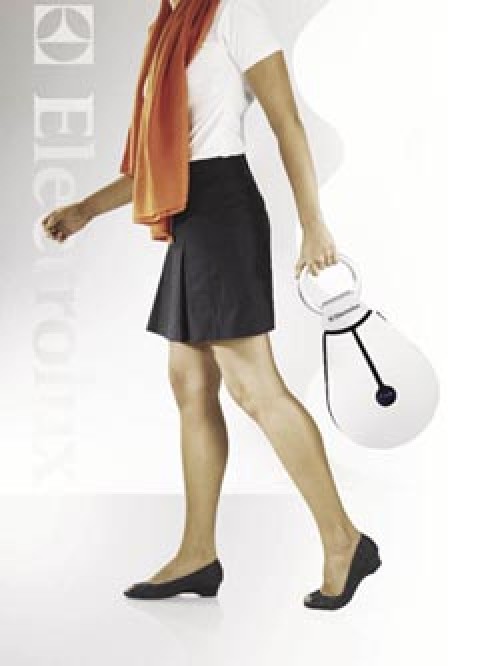 The E-Bag may not get much use around the house, but it's the perfect companion on the go.  Designed by Apor Püspöki, the kinetic powered snack cooler is a stylish bag with a built-in cooling unit and plenty of space for water, lunch, and snacks.  The handle is designed to rotate with movement, capturing energy from movement as you walk and using that to keep things cool.  
Pedal powered creations range from generators to juicers to washing machines and everything in between.  Kevin Blake, a bicycle designer, made this pedal-powered snow plow from an old lawnmower, pedals, and a snow shovel – an excellent eco  alternative to your traditional gas powered snow blower!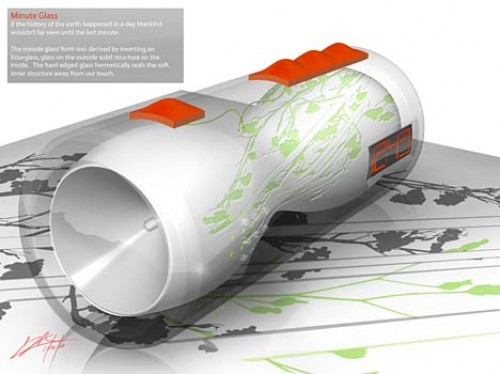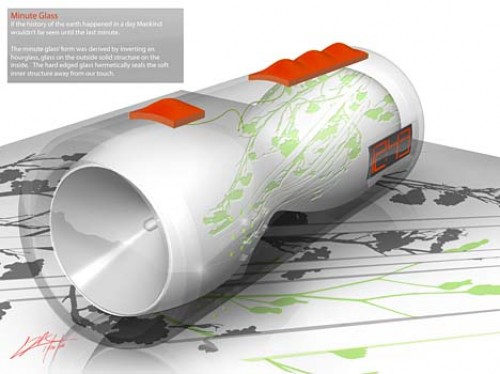 Another Greener Gadgets Design entry, the Minute Glass is an exceptional concept for a kinetic powered alarm clock.  No batteries, no cord – and no snooze button, this clock is sure to start your morning on time.  During the night, the clock can serve as a portable night light; in the morning, the alarm sounds to your favorite radio station and doesn't turn off until you shake it long enough to stay charged until the next day.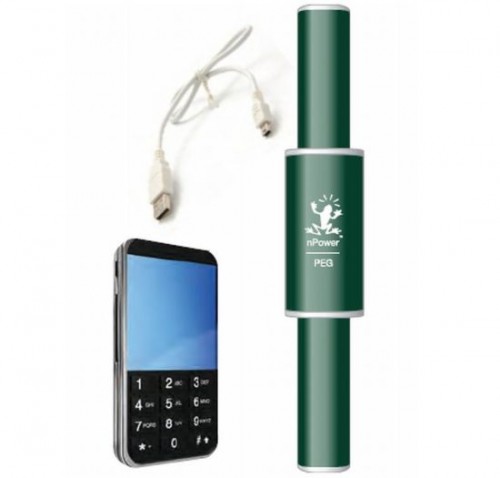 Until the Kyocera Eos phone is available, the nPower Personal Energy Generator (PEG) can keep your gadgets powered by human energy whether you're at home or out and about.  The kinetic powered charger is lightweight and can be carried in a bag or strapped to a bike rather than worn like other chargers.  The PEG doesn't store energy but will keep your iPod or phone running while you clean or travel.  The charger is currently available for preorder with a price of $149 and includes 2 free adapters of your choice.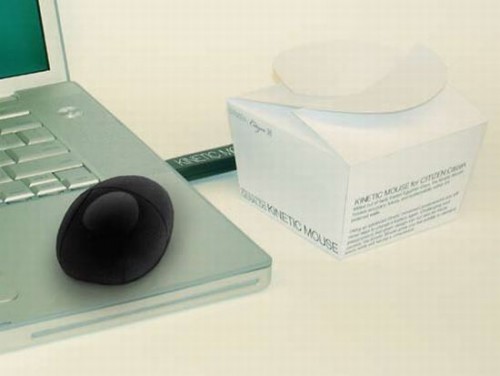 Instead of wasting energy to charge your wireless mouse, this concept design converts the movement of the device into power.  The kinetic mouse, created by Natalie Miklosic, ensures a continuous power source wherever you may be without depending on electricity.